Batman Shooting Used To Silence LIBOR Expert Witness Robert Holmes
Monday, July 30, 2012 1:01

Article: Batman Massacre: WHY and HOW and WHO
THE MOTIVES
Robert Holmes, the shooting suspect's father, is a senior lead scientist with FICO, the American credit score company. He was scheduled to testify in the next few weeks before a US Senate panel that is investigating the largest bank fraud scandal in world history. This banking fraud threatens to destabilize and destroy the Western banking system.
Robert Holmes not only uncovered the true intent of the massive LIBOR banking fraud, but his "predictive algorithm model" also traced the trillions of "hidden"dollars to the exact bank accounts of the elite classes who stole it. In other words, Robert Holmes could NAME NAMES! Those names WOULD AWAKEN THE WORLD to the depth of government and corporate corruption which could includemembers of Congress, Wall Street, Federal Reserve and EU executives and could even include US Presidential candidates and the British Royal family.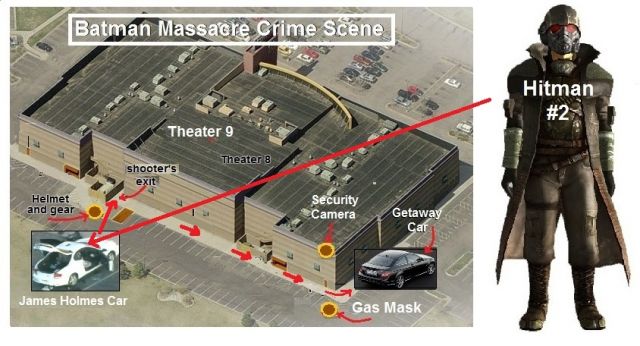 The motives for the massacre are:
1) To silence whistelblower Robert Holmes whose son is now facing a possible death sentence
2) To influence the upcoming vote on the UN Global Small Arms Treaty which could result in gun confiscation and disarming world citizens. The UN treaty could override national sovereignty and give a license to federal governments to assert preemptive gun control powers over state regulatory powers.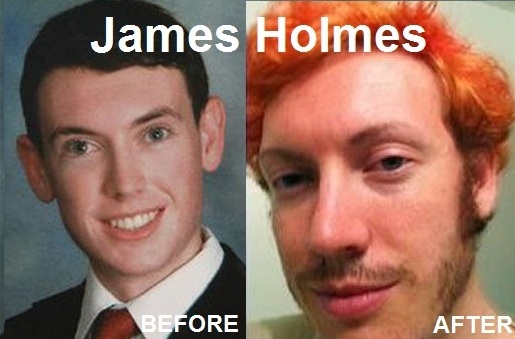 JAMES HOLMES WAS KIDNAPPED
Two months prior to the theater massacre, James Holmes' entire world was turned upside down. That's when two "Black Op" hitmen, entered his life and unravelled it using a drug called "SCOPOLOMINE" – also known as the "The Devil's Breath".
DRUGGED

Scopolomine or "The Devil's Breath" is colorless, odorless and tasteless and can be easily dissolved in drinks or sprinkled on food. Victims become so docile, they have been known to help thieves rob their homes and empty their bank accounts. Women victims have been drugged repeatedly over days and gang-raped or rented out as prostitutes.

In a common scenario, a person is offered a drink laced with the substance and wakes up miles away, extremely groggy and with no memory of what happened. The victim soon discovers that they have handed over jewelry, money, car keys, and sometimes even made multiple bank withdrawals to their assailants.

Scopolamine completely blocks the formation of memories making it impossible for victims to ever identify their aggressors. Under hypnosis, people can normally recall what happened to them…but scopolamine induces amnesia because the memory was never recorded," said Dr. Camilo Uribe, the world's leading expert on the drug.The drug depresses the cerebrum and destroys the power of reasoning'. There is no power to think or reason.

This is what happened to James Holmes. He claims he has no memory of the massacre or what happened. An employee at the Arapahoe County Detention Center, where Holmes is in an isolation cell, told sources: "He claims he doesn't know why he's in jail. He asked, 'Why am I here?'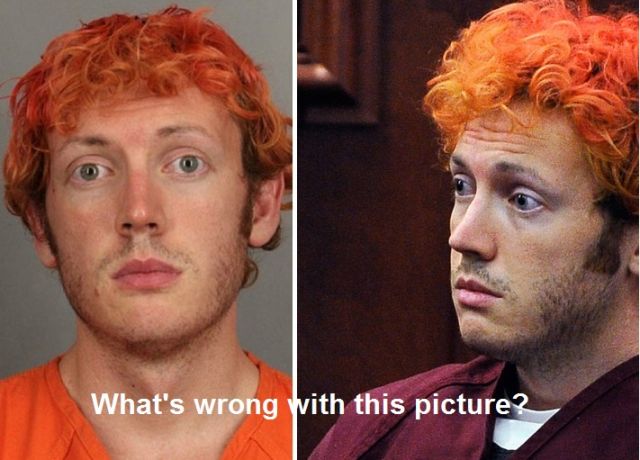 INSIDE JOB
Like 9/11, The Batman movie massacre was an inside "Black Op". What is a a Black Op? It is a covert operation by a government, a government agency, or a military organization. The term is also used for activities by private companies or groups. A black operation typically involves a significant degree of deception and clandestine, illegal activities that are often outside of standard military protocol.
The ruling crime families of trillionaire royals and banksters are conscienceless. They don't care who they have to deceive, abuse, rob or sacrifice to achieve their one world government New World Order agenda.