The Bill and Melinda Gates Foundation's investments in Monsanto and Cargill have come under heavy criticism. Is it time for the foundation to come clean on its visions for agriculture in developing countries?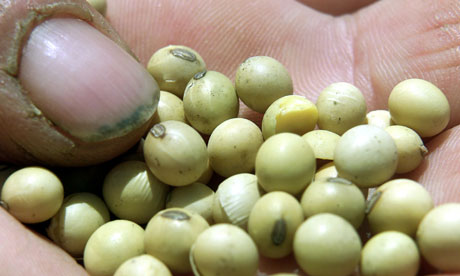 Trouble began when a US financial website published the foundation's annual investment portfolio, which showed it had bought 500,000 Monsanto shares worth around $23m. This was a substantial increase in the last six months and while it is just small change for Bill and Melinda, it has been enough to let loose their fiercest critics.
The two incidents raise a host of questions for the foundation. Few people doubt that GM has a place in Africa, but is Gates being hopelessly naïve by backing two of the world's most aggressive agri-giants? There is, after all, genuine concern at governmental and community level that the United State's model of extensive hi-tech farming is inappropriate for most of Africa and should not be foist on the poorest farmers in the name of "feeding the world".
In the meantime, it could tell us how many of its senior agricultural staff used to work for Monsanto or Cargill?